High five!
The recipe has been added to your shopping list.
Egg tortillas with salmon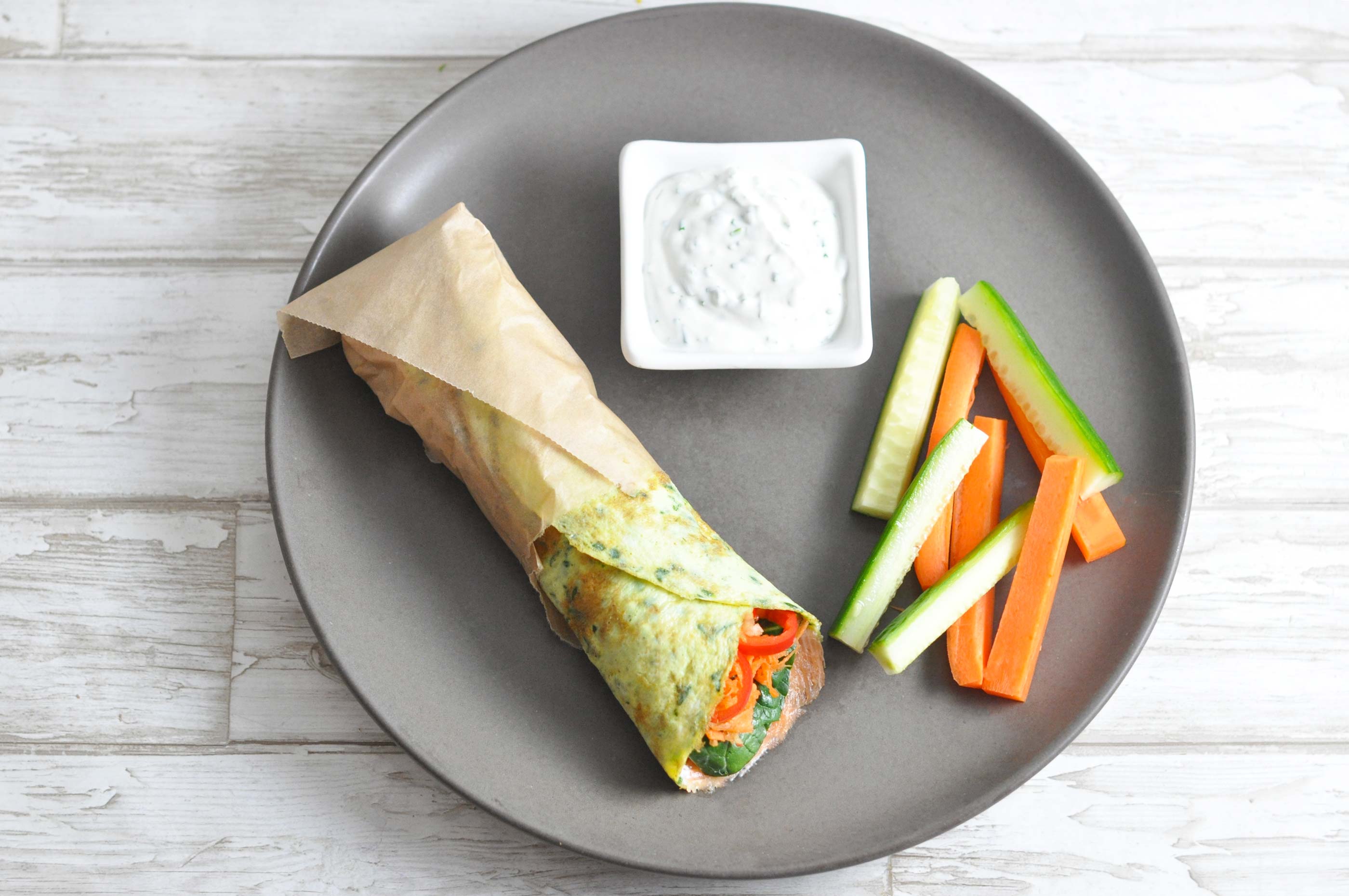 Ingredients
( 2 adults and 2 kids )
ADD TO SHOPPING LIST
ADD TO MEAL PLAN
*
= Good to know - click the ingredient

= See the recipe - click the ingredient
Egg wraps are super easy to make and make for a delicious - and healthier - replacement for regular wheat tortillas and savoury crepes. Here the tortillas are mixed with chopped spinach and stuffed with smoked salmon and grated apple, which are super tasty together. Enjoy!
Directions
1. Finely chop the chives and mix with a quick dressing of mayonnaise, skyr, honey and seasoned with salt and pepper. You might not need all of the chives - you're the chef, so the decision is yours!
2. Peel the carrots and grate on the fine side of a grater. Wash, de-seed and slice the bell pepper. Rinse the spinach thoroughly, so it's completely free of dirt and very finely chop one half with your best and biggest knife. Whisk the chopped spinach with egg, milk, and some salt and pepper, and place the prepped veggies in small bowls.
3. Finally grate the apples on the rough side of a grater and mix with the lemon juice. This keeps them from going brown as quickly.
4. Now cook your egg tortillas with a dash of olive oil on your very best teflon pan. The tortillas can be a bit thicker than normal crepes - but only a bit! Once they've settled a bit, lift around the edges with a spatula and carefully flip, to cook them on the other side.
5. Place the tortillas on the table along with veggies, grated apple, dressing and smoked salmon and let the family roll their very own favourite tortilla.
6. Enjoy!
Tip
If you want to fully camouflage the spinach in your tortillas, use a handblender to blend the spinach into the egg mass, until any bits of spinach leaf are completely gone.
Share your tips and comments