High five!
The recipe has been added to your shopping list.
Easy tenderloin pot with chorizo and rice - for two days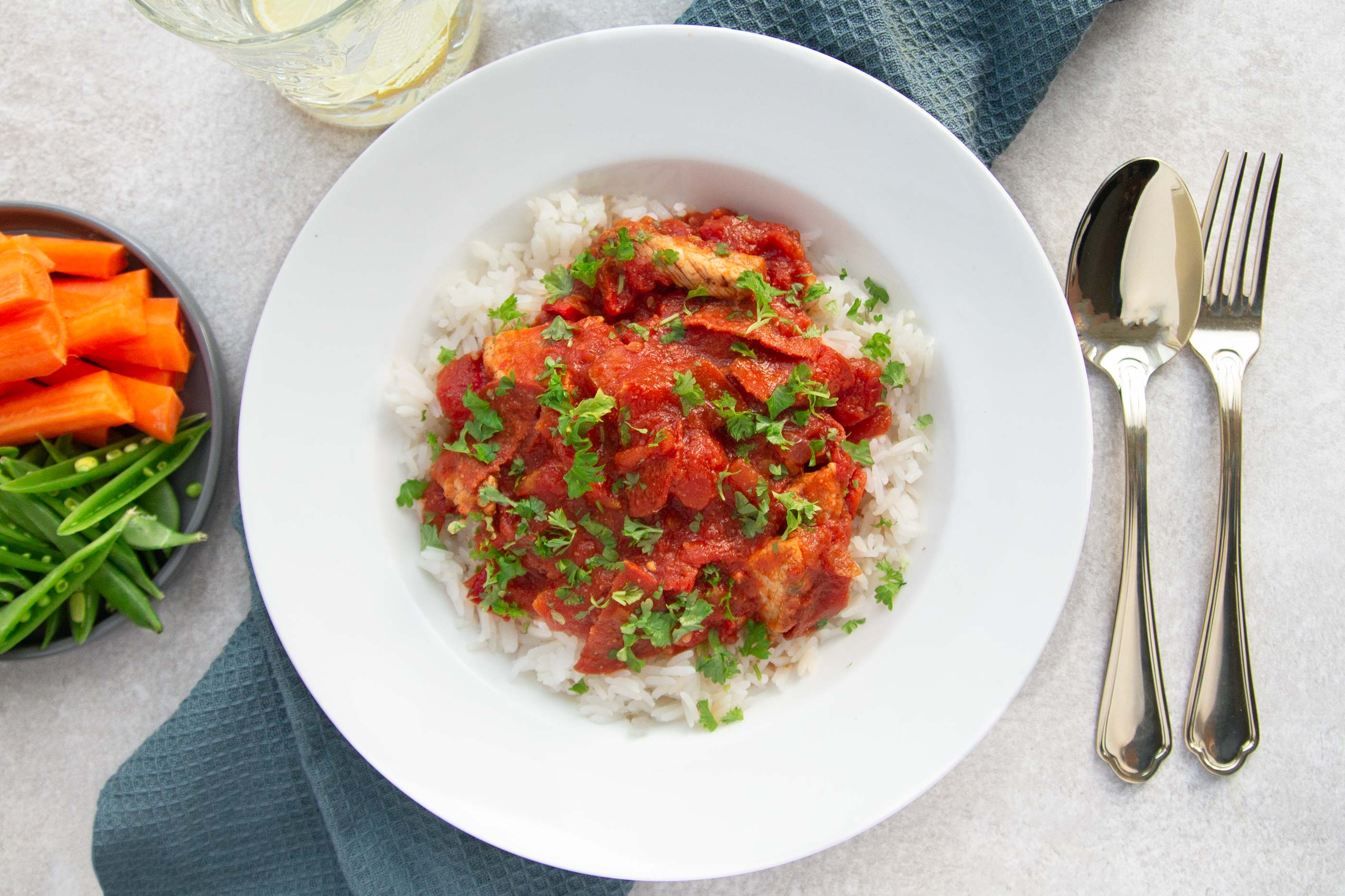 Ingredients
Freezer friendly
( 2 adults and 2 kids )
wholegrain rice

2

onion

2

red bell pepper

160 grams

chorizo

- or similar sausage

1

pork tenderloin

2 tbsp

paprika

3 can

chopped tomatoes

300 grams

carrots

*

250 grams

frozen peas

- or fresh

salt

pepper

olive oil
ADD TO SHOPPING LIST
ADD TO MEAL PLAN
*
= Good to know - click the ingredient

= See the recipe - click the ingredient
Tenderloin pot is a super easy and tasty dish most kids will enjoy. This version is with bell pepper and chorizo. We've tried to make it extra simple, so the kids can have their own cooking day - or assist mum and dad in the kitchen. The recipe is for two days, so don't forget to save half for tomorrow. Enjoy!
Directions
1. Cook the rice according to the packet.
2. Finely chop the onion. Wash the bell pepper, remove the seeds and dice it, along with the chorizo. Cut the tenderloin into bite-sized chunks - remember to wash hands, knife and cutting board afterwards.
3. Sautée onion, chorizo, tenderloin and bell pepper in a large pot with some olive oil. If you're using a spicy paprika, you might need less than the recipe states.
4. Add chopped tomatoes and bring the pot to the boil. Let the lot simmer for 15 minutes, until the meat is cooked through - or longer, if you have time. The longer you give it, the more flavour you get!
5. Peel carrots and cut into sticks for snack veggies. Cook the peas if they're frozen - just boil in a pot for 2-3 minutes until thawed.
6. Season the sauce with salt and pepper, and serve this hearty treat with piping hot rice, carrots and peas. Enjoy!
Tip
Tasks for kids in the kitchen: Let your kids help dice the bell pepper and chorizo, as well as peel and cut the carrots. Grab the biggest tenderloin you can find, as the dish is for two days. So despite how delicious it is, remember to save the leftovers in the fridge for tomorrow.
Share your tips and comments