High five!
The recipe has been added to your shopping list.
Day two: The best veggie stew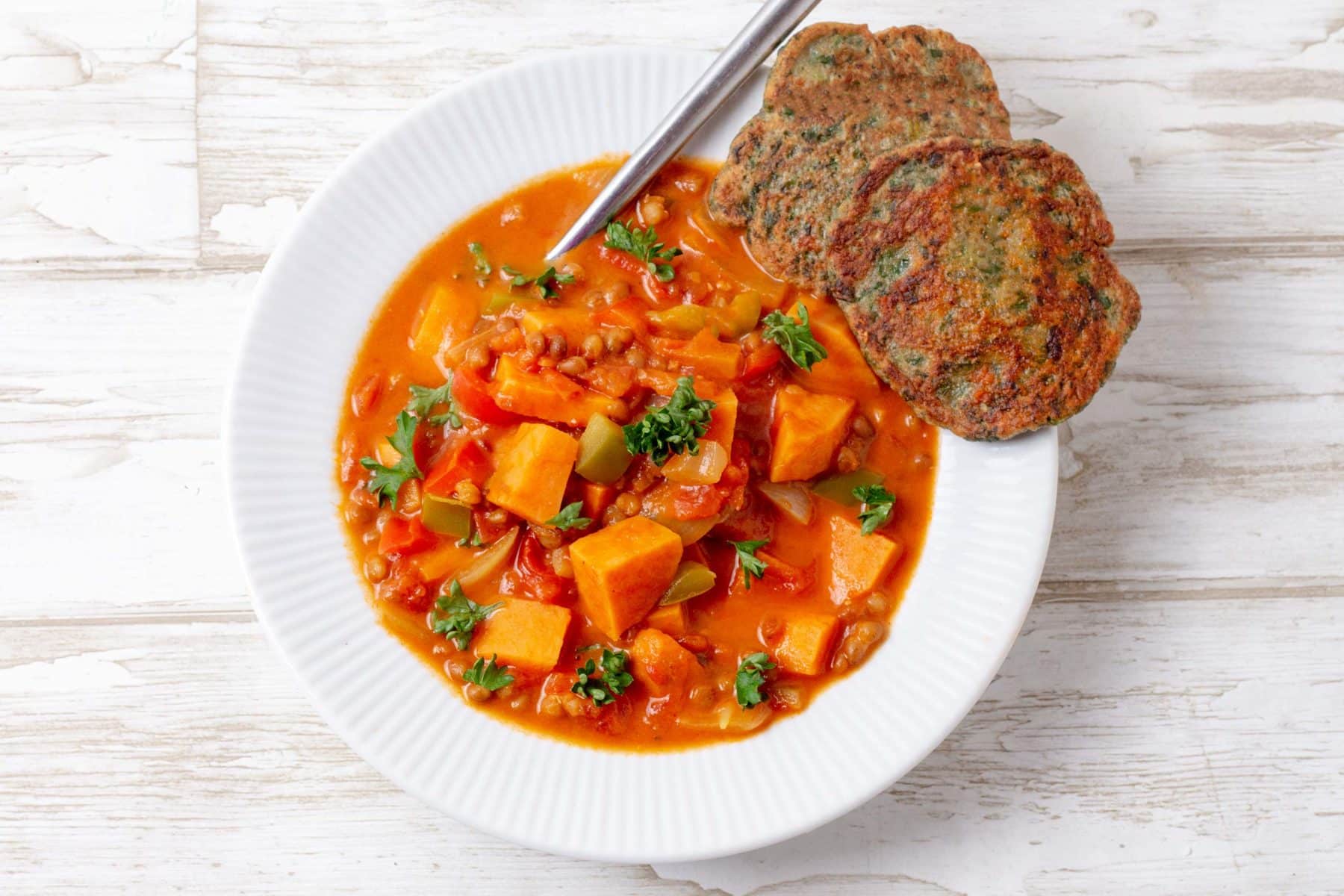 Ingredients
( 2 adults and 2 kids )
leftover veggie stew

veggie pancakes (or bread)
ADD TO SHOPPING LIST
ADD TO MEAL PLAN
*
= Good to know - click the ingredient

= See the recipe - click the ingredient
Directions
1. Heat up yesterdays leftovers in a pot or the microwave.
2. Warm the pancakes or bread in the oven or on a toaster.
3. Yep, that was easy - and dinner is served!
4. Enjoy!
5. Optionally you can garnish the veggie stew with some herbs, if you have some to hand. That always elevates a second day dish a bit. Do avoid herb sprinkles for children younger than 3.
Tip
Tasks for kids in the kitchen: Let your kids have the big responsibility of stirring the pot as the dish reheats.
Share your tips and comments