High five!
The recipe has been added to your shopping list.
Chicken meatballs with avocado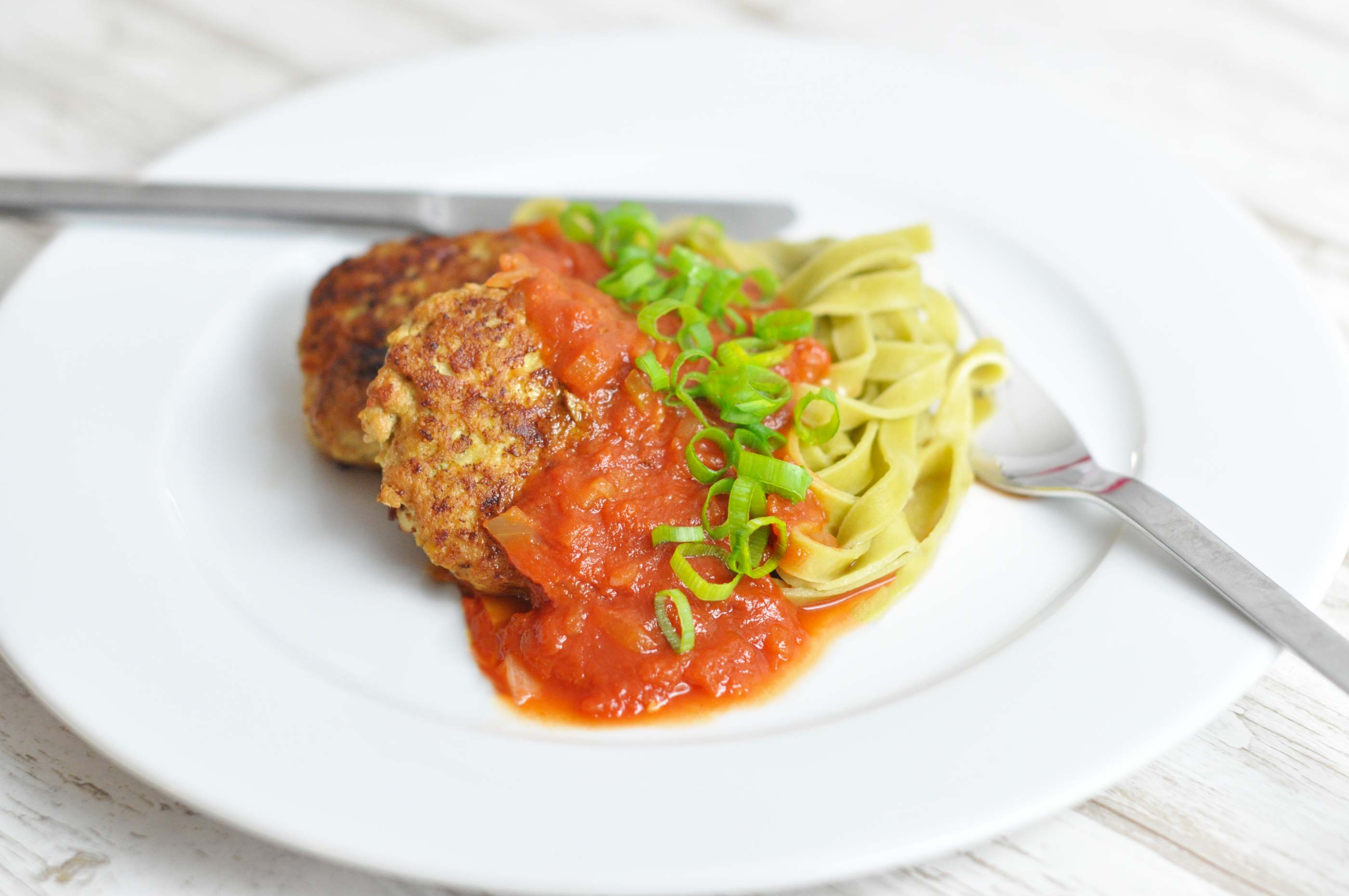 Ingredients
Freezer friendly
( 2 adults and 2 kids )
1

avocado

0.5

organic lemon

2

onion

400 grams

chicken mince

1 clove

garlic

1

egg

2 tbsp

oats

0.5 tsp

salt

1 can

chopped tomatoes

70 grams

tomato purée

100 ml

water

1 tbsp

acacia honey

*

1 cube

vegetable stock

1 packet

green pasta

- or wholewheat pasta

pepper

olive oil
ADD TO SHOPPING LIST
ADD TO MEAL PLAN
*
= Good to know - click the ingredient

= See the recipe - click the ingredient
Most kids love meatballs! This version is a bit different, as it's made with chicken mince and filled with avocado, but the meatballs are still super tasty. And the recipe is a great way of getting the kids to try a somewhat experimental vegetable, as they'll barely be able to taste the avocado at all.
Directions
1. Scoop the avocado meat into a bowl. Squeeze a bit of lemon juice over it and zest the lemon into the bowl. Finely chop the onion and stir half into the bowl along with the chicken mince, pressed garlic, egg, oats, salt and some pepper. Leave the farce while you sort the tomato sauce.
2. Sautée the other half of the onion for a few minutes in a saucepan, without browning it. Add chopped tomatoes, tomato purée, water, honey and half of the stock cube. Save the rest of the stock cube, in case you need it later when you taste. Bring to the boil and season with salt, pepper, and more stock and honey if you reckon.
3. Now shape nice little meatballs from the farce using your palm and a spoon dipped in water. Sear them in olive oil on a pan.
4. Boil the pasta following the directions on the packet and serve the warm chicken meatballs with pasta, tomato sauce and optionally a bit of herbs, if you have some handy.
5. Enjoy!
Tip
Green or vegetable pasta is a great alternative to regular pasta if you can find it. It's a great way of sneaking veggies into the kids without them ever noticing. Cheating is allowed when it comes to veggies!
Share your tips and comments