High five!
The recipe has been added to your shopping list.
Burger with ninja-quick pulled pork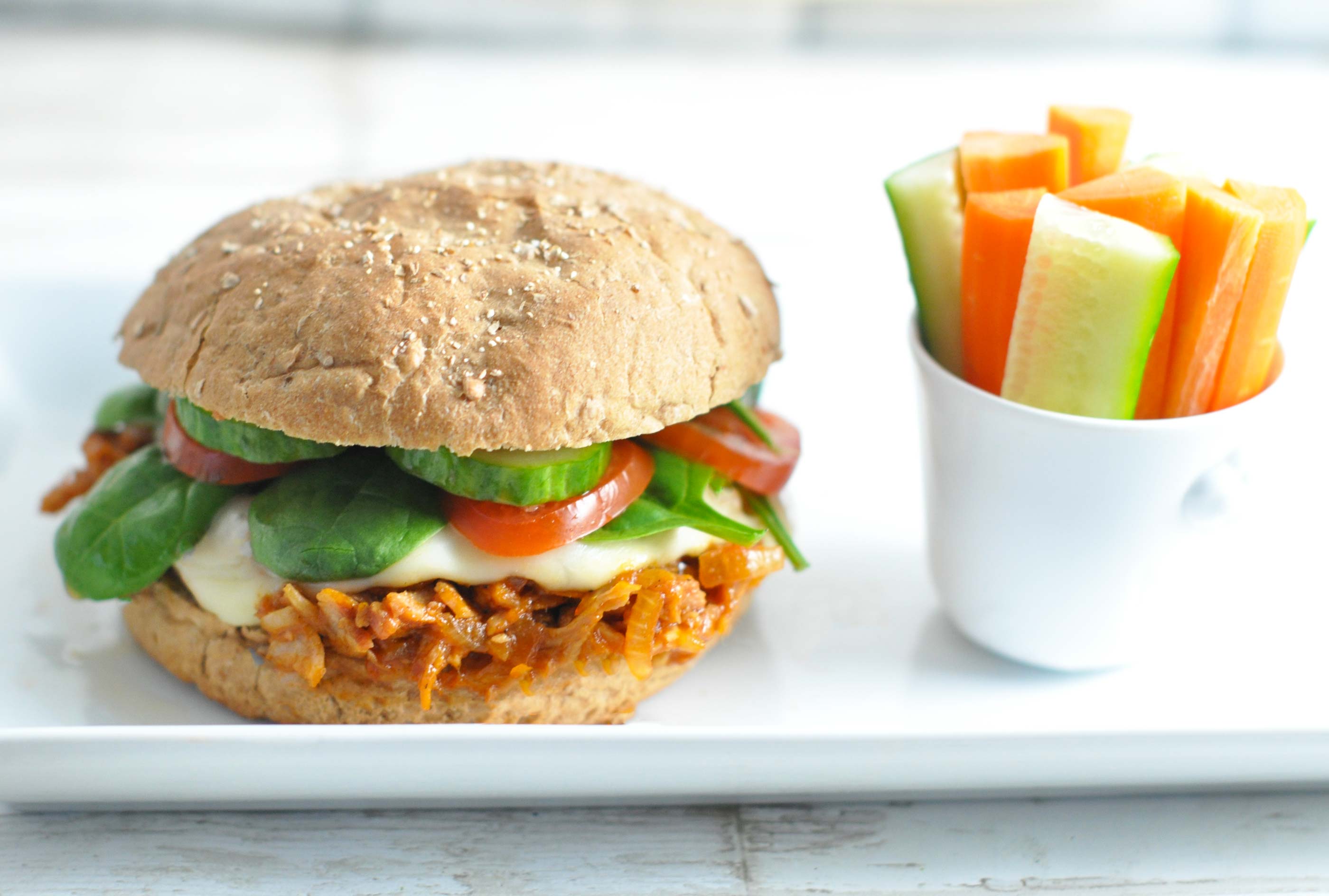 Ingredients
( 2 adults and 2 kids )
4

pork chops

1

onion

200 ml

ketchup

2 tbsp

brown sugar

25 ml

vinegar

0.5 tbsp

all purpose seasoning

4

burger buns

300 grams

carrots

*

0.5

cucumber

lettuce of your choice

25 gram

sliced cheese

4

tomato

olive oil

salt

pepper
ADD TO SHOPPING LIST
ADD TO MEAL PLAN
*
= Good to know - click the ingredient

= See the recipe - click the ingredient
Pulled pork is an absolutely delicious American classic. The only problem is, that the proper version takes about a million years to make. So we've done a bit of cheating and made our own super quick version. Enjoy!
Directions
1. Cook the pork chops in olive oil and cut them into paper thin strips with your biggest sword-like ninja knife. Remember to mind your fingers!
2. Finely chop the onion and cook in some olive oil on medium heat until it browns. Add ketchup, sugar, vinegar and all purpose seasoning and stir well. Now add the pork strips to your marinade. Let the meat and marinade simmer while stirring for about 5 minutes, or until the marinade is cooked down enough to start sticking to the meat. Be careful not to reduce it too much, as it'll make the meat less amazing and juicy. Season with salt and pepper.
3. Warm the burger buns in the oven or on a toaster. Cut the peeled carrot and cucumber into sticks for snack veggies and serve alongside the burger buns filled with lettuce, pulled pork, and topped with sliced cheese and tomatoes.
4. Enjoy!
Tip
You can absolutely buy grated cheese at the supermarket, but it's much cheaper to buy a solid piece of cheese and grate it at home, cut into cheese sticks for the kids' lunch, and cut a few slices off for a nice afternoon toastie. And that keeps those nasty E-numbers off your dinnertable!
Share your tips and comments