High five!
The recipe has been added to your shopping list.
Baguettes with semolina and graham flour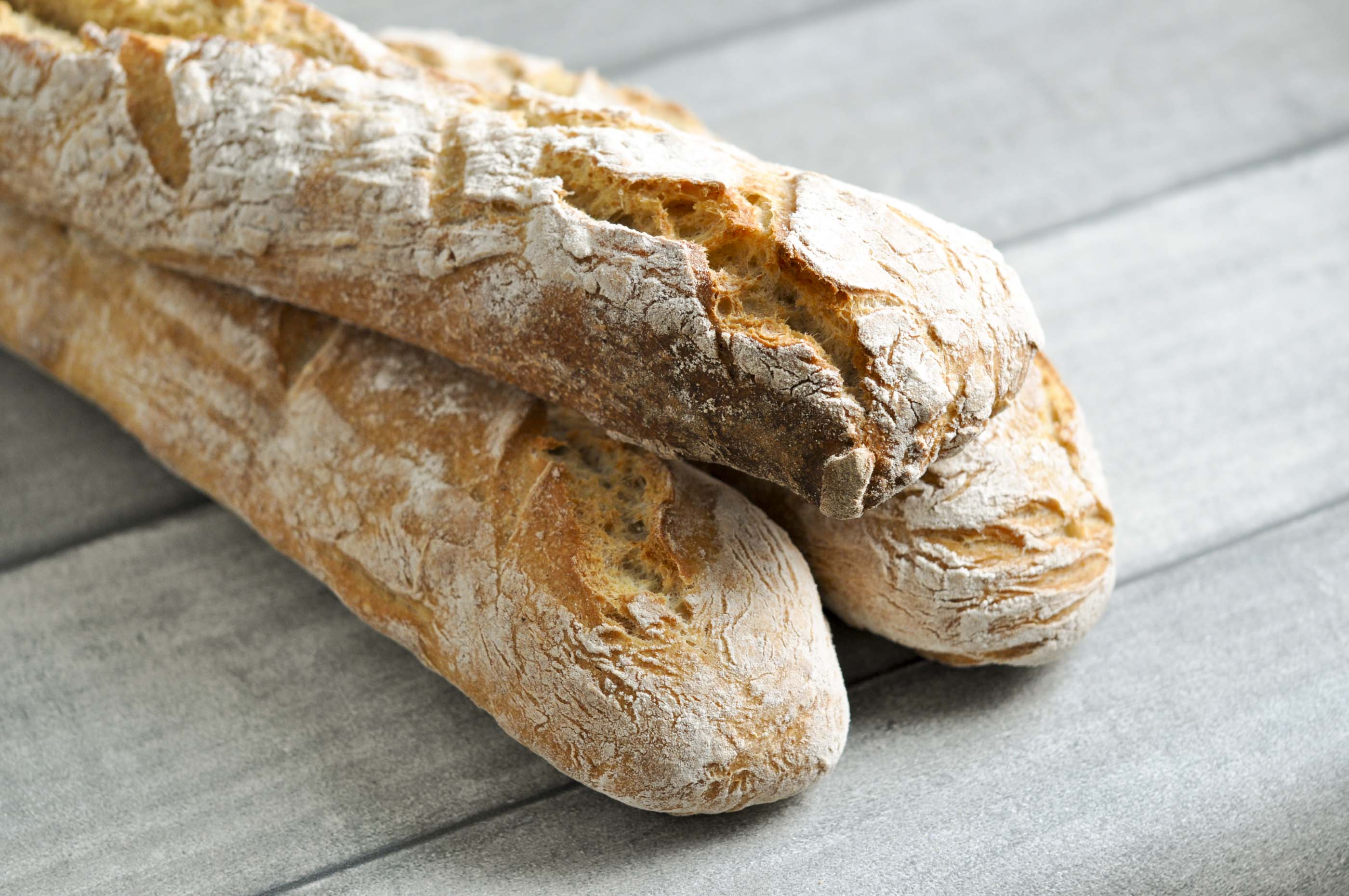 Ingredients
25 grams

yeast

275 ml

cold water

125 ml

boiling water

1 tbsp

acacia honey

*

125 grams

graham flour

125 grams

semolina flour

300 grams

plain flour

+ a little extra for rolling

1 tbsp

olive oil

1 tbsp

salt
ADD TO SHOPPING LIST
*
= Good to know - click the ingredient

= See the recipe - click the ingredient
These crispy and delicious baguettes make for a great side for soups and salads, in the packed lunches with tasty toppings or absolutely however you like them! Enjoy!
Directions
1. Preheat your oven to 250 degrees.
2. Mix the cold and the boiling water - that'll give you the perfect temperature to activate the yeast properly. Stir the yeast into the water along with the honey.
3. Add graham and semolina flour and stir well. Add the additional ingredients and stir away. If you have a mixer, we recommend mixing it on full whack for 5-8 minutes. The more, the better! You want the dough a tiny bit tacky, but no more than so you can still roll it out into baguettes on a floured tabletop.
4. Let the dough rise under cloth for about 90 minutes.
5. Tip the dough onto a floured tabletop. Split into three and roll the pieces into baguettes. Sprinkle flour on top and make two or three diagonal scores in each baguette.
6. Place the baguettes on a baking tray with baking parchment and place in the oven. Pour a cup of water into the bottom of the oven and quickly close the door - this gives a nice steam, which will make the baguettes rise and get extra delicious. Turn the oven down to 225 and bake for about 25 minutes, or until they're beautifully golden and sound hollow when you tap the bottoms.
7. Enjoy!
Share your tips and comments