High five!
The recipe has been added to your shopping list.
Asparagus soup with meatballs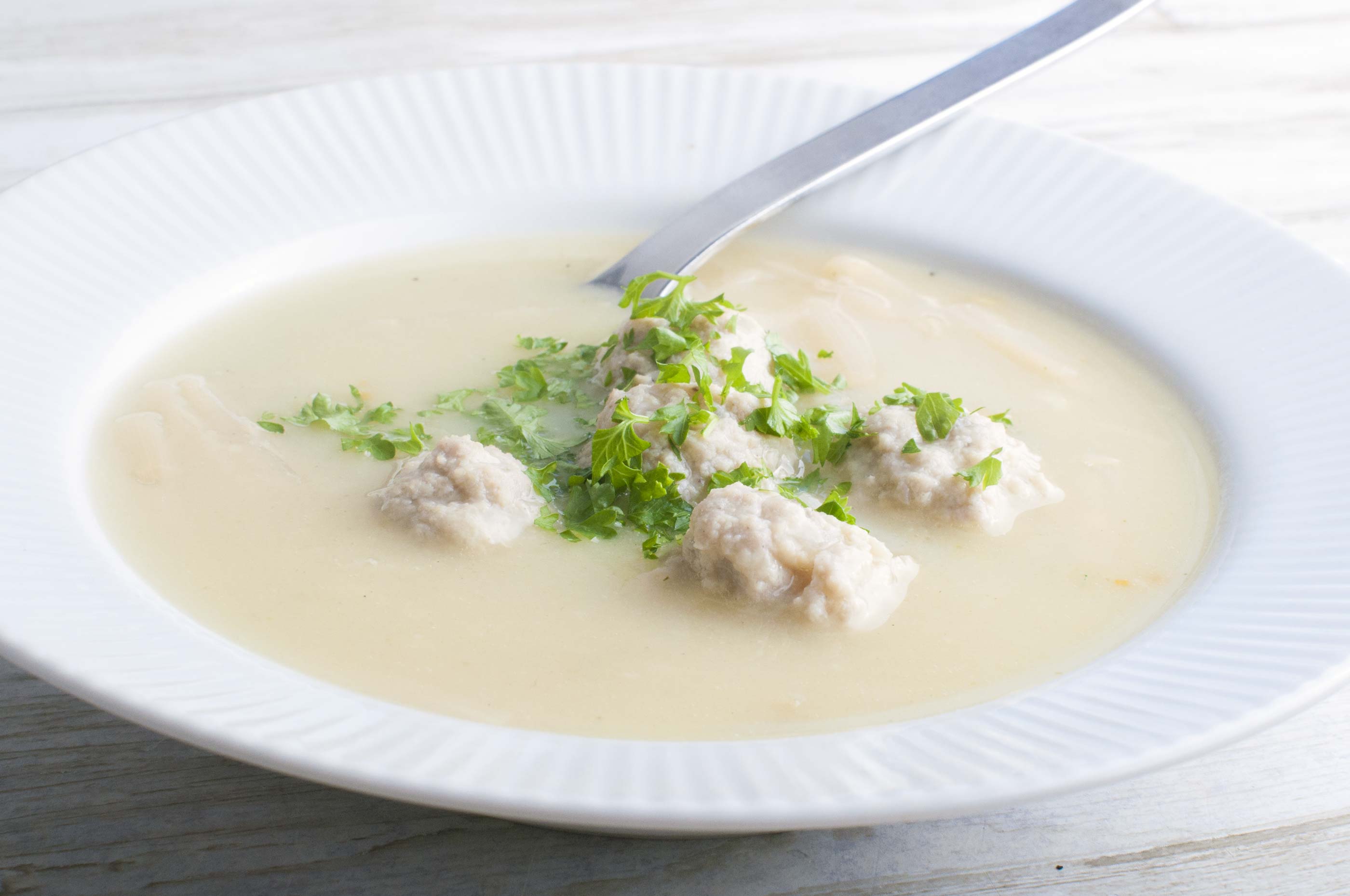 Ingredients
Freezer friendly
40 grams

butter

50 grams

plain flour

2 can

white asparagus

200 ml

single cream

300 ml

water

1 cube

vegetable stock

meatballs

0.5

lemon

salt

pepper

wholewheat baguette
ADD TO SHOPPING LIST
ADD TO MEAL PLAN
*
= Good to know - click the ingredient

= See the recipe - click the ingredient
Asparagus soup is a classic, and an absolute breeze to make at home. Here we've kept it simple and made our soup from canned asparagus and added meatballs. That suddenly makes vegetable soup a hit with the kids! If you have a bit of extra time on your hands, you can make your own meatballs following our simple recipe. Simply click the chefs' hat in the ingredients.
Directions
1. Melt the butter in a pot and add the flour. Now whisk the best you can for a couple of minutes over medium heat, but without letting it brown. This will take away the taste of flour.
2. Add a bit of the brine from the asparagus, and once again use your popeye-strength and whisk for your life. When all lumps are gone, add more asparagus brine and whisk again, until all the new lumps are gone. Rinse and repeat until there's no more asparagus brine left.
3. Gradually add cream (or milk) and water, while you again whisk the best you know. Add the stock cube and heat through until the stock cube is dissolved. Add the meatballs and half of the asparagus - save the rest to use as topping for those who fancy it. Heat the soup until the meatballs are warm all the way through.
4. Add salt and pepper to taste, and optionally some honey and lemon. Serve with a nice wholewheat baguette and a sprinkle of herbs on top if you have any.
5. Enjoy!
Tip
If the little ones aren't huge fans of whole white asparagus, you can give the soup a good workover with a handblender. Take care to blend very thoroughly, as the soup otherwise can get a bit stringy. And of course - don't add the meatballs until you're done blending!
Share your tips and comments