High five!
The recipe has been added to your shopping list.
Apple juice with carrot and ginger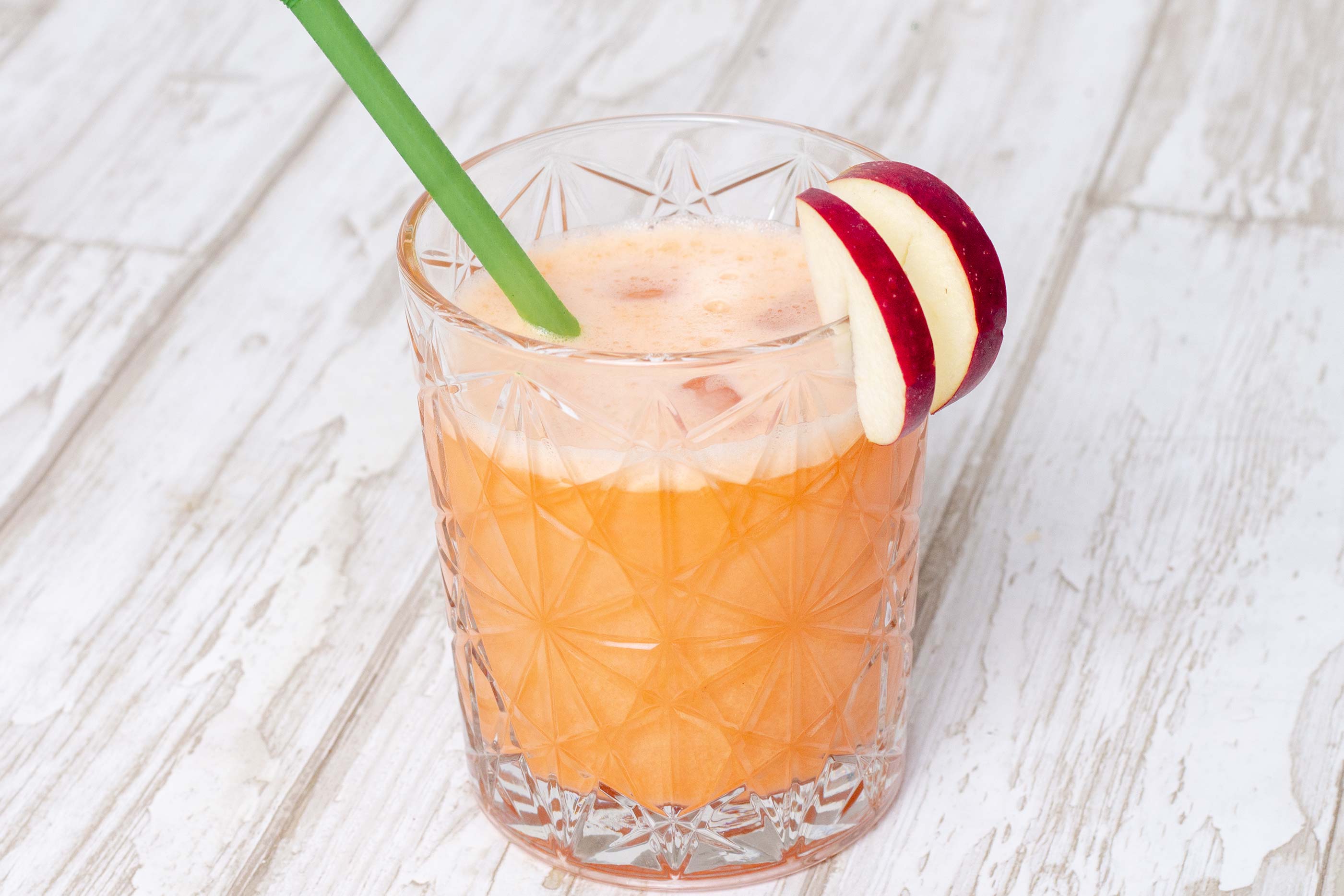 Ingredients
( 2 adults and 2 kids )
600 grams

apples

200 grams

carrots

*

1 cm

fresh ginger
ADD TO SHOPPING LIST
*
= Good to know - click the ingredient

= See the recipe - click the ingredient
If there's a time of year where it makes perfect sense to have a juicer in your kitchen, it's autumn - especially if you have fruit trees in your garden! Here's a fantastic recipe for easy apple juice with carrot and ginger, which can be made in a juicer. Enjoy!
Directions
1. Rinse apples, carrots and ginger. Run the lot through your juicer or slow juicer.
2. Most juicers automatically separate out the peels, cores, etc., so you can easily pop fruit and veg into it with the peel on. Just remember to rinse everything well. Otherwise just peel apples, carrots and ginger first.
3. Enjoy the juice with ice.
4. Enjoy!
Tip
Tasks for kids in the kitchen: Let the kids cut fruit and veg into smaller chunks and let them put it into the juicer - our kids love making juice!If you won't use all of the apples for the juice, we've come up with some tips on how to store or make use of your apples. Read more here.
Share your tips and comments