High five!
The recipe has been added to your shopping list.
American burger buns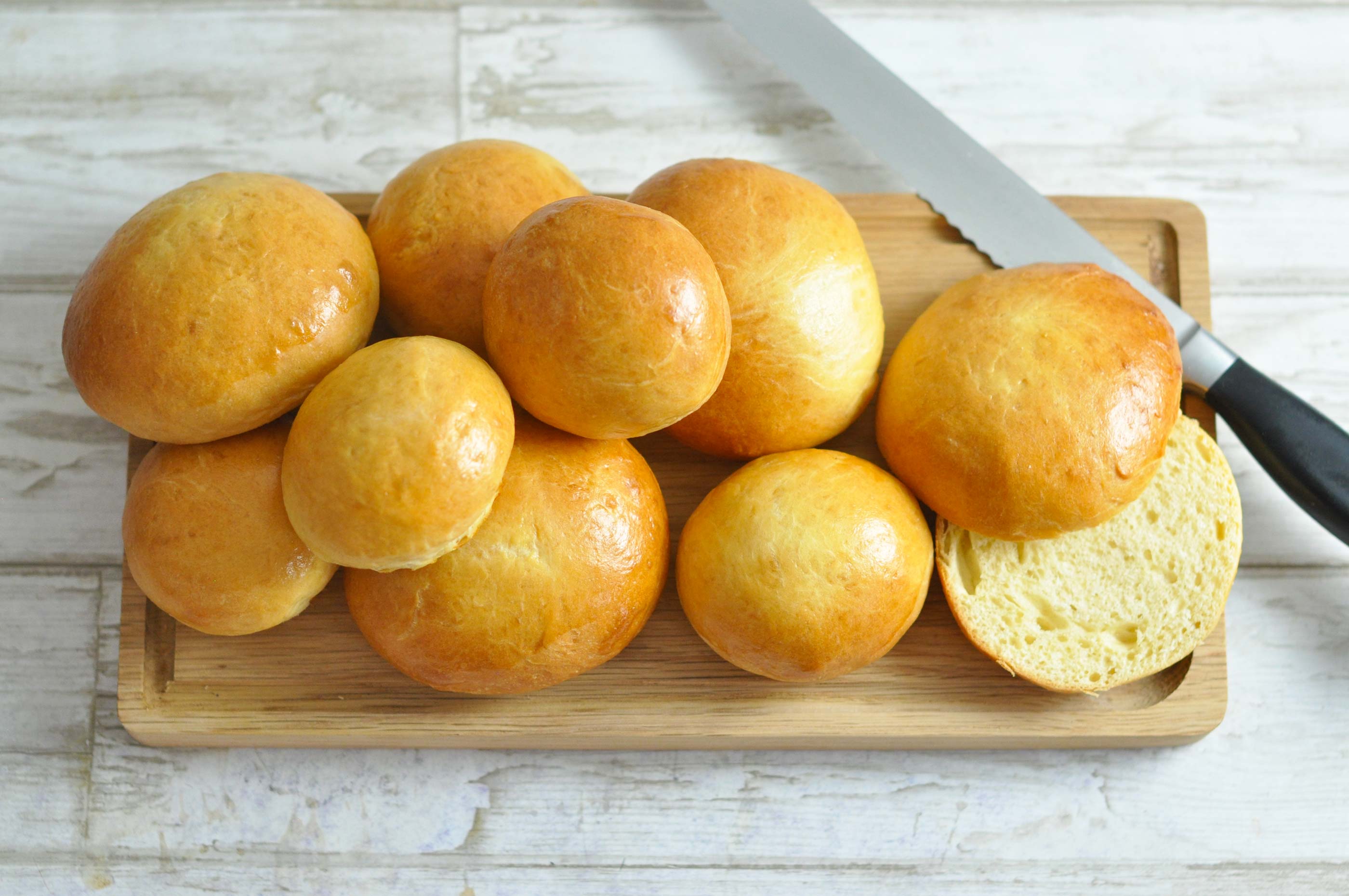 Ingredients
( 16 - 32 )
250 ml

whole milk

25 grams

yeast

50 grams

brown sugar

700 grams

plain flour

1 tsp

salt

175 grams

butter

- softened

Wash

1

egg

whole milk

baking parchment
ADD TO SHOPPING LIST
*
= Good to know - click the ingredient

= See the recipe - click the ingredient
There are as many versions of burger buns as there are burgers! This version is great, though. This is the classic American brioche, with absolutely no kinds of wholewheat - but lots of butter! Make these, when you want your burgers extra soft and sinful. Enjoy!
Directions
1. Mix milk, yeast and brown sugar in a bowl - ideally in a bread mixer. Stir until the yeast is dissolved. Add salt and plain flour and stir away, until the dough has gathered.
2. Now add the butter and pop your bread mixer onto full whack! You want to knead the dough until it lets go of the sides of the bowl. With our mixer it takes between 5 and 10 minutes, depending on temperature, type of flour, etc.
3. At this stage you want the dough to be soft and a little greasy, but not sticking to your fingers. If it does, add a small bit more flour - but be careful not to add too much, or they will get dry.
4. Cover the bowl with a clean dishcloth and let the dough rest for an hour. Lay the dough on the table and split it into the number of buns you want. If you're making classic burger buns, split into 16. If you're making mini burgers or sliders, split into 32.
5. Shape the dough into round buns, place on a baking tray with baking parchment and lightly flatten with your palm. Cover the buns with a clean dishcloth and leave to prove for 90 minutes.
6. Preheat your oven to 185 degrees convection. Beat egg and a dash of milk in a mug and brush the buns. Bake for about 15 minutes, or until nice and golden on top.
7. Enjoy!
Share your tips and comments