How to use Mambeno
Here you can see how you use all the smart Mambeno features. All features works on both mobile, tablet and desktop.
If you have any questions on how to use Mambeno please contact us – we are here to help!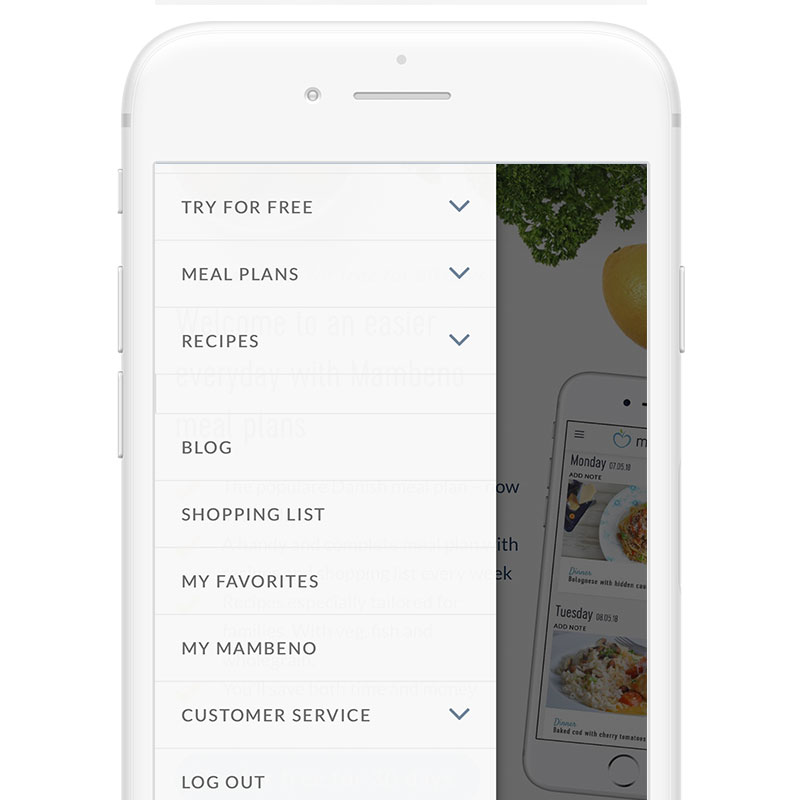 Access mealplan and shopping list
On mobile you can access the meal plans and shopping list from the menu in the left hand corner.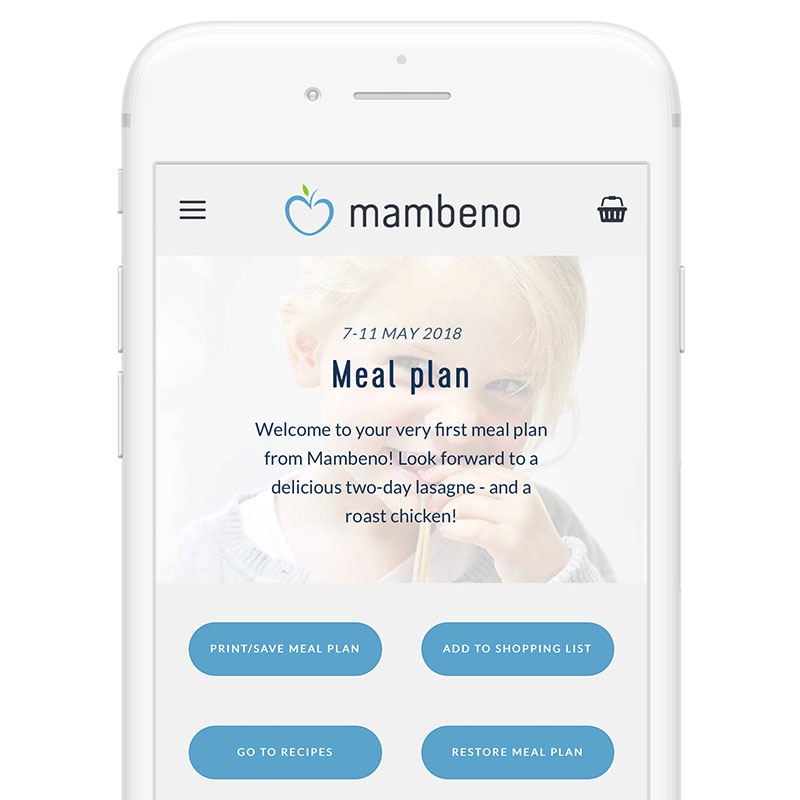 Print & add meal plan to shopping list
From a meal plan you can print a nice PDF made especially for you – including a handy overview for the fridge.
You can also add the meal plan to your shopping list.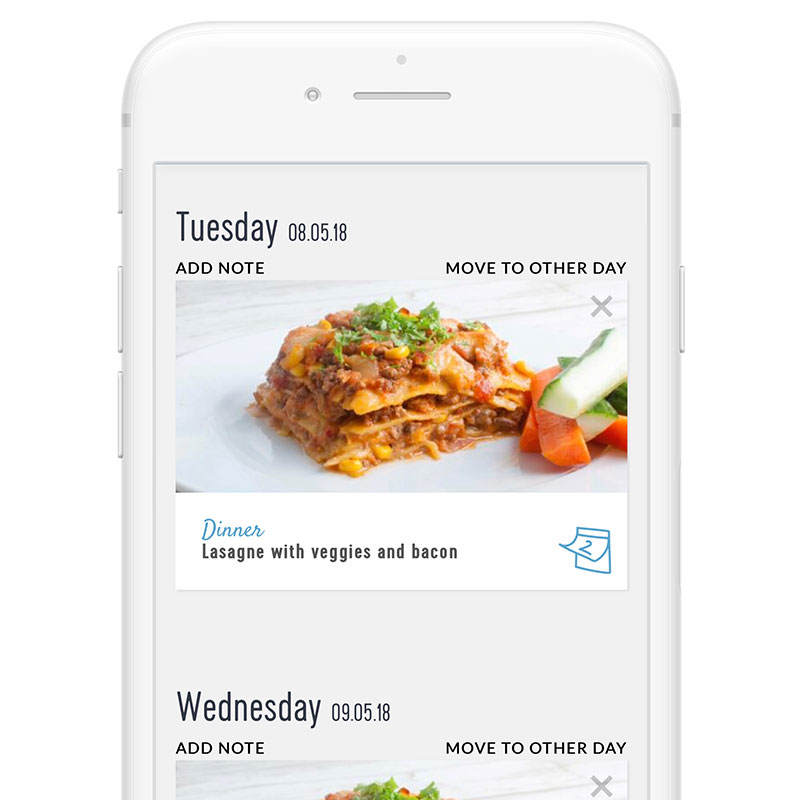 Add notes, move and delete recipes
You can add a personal note to all days on the meal plan. You can also move a recipe to another day.
If you want to remove a recipe just click the X in the right hand corner and then click the empty plate to add a new recipe.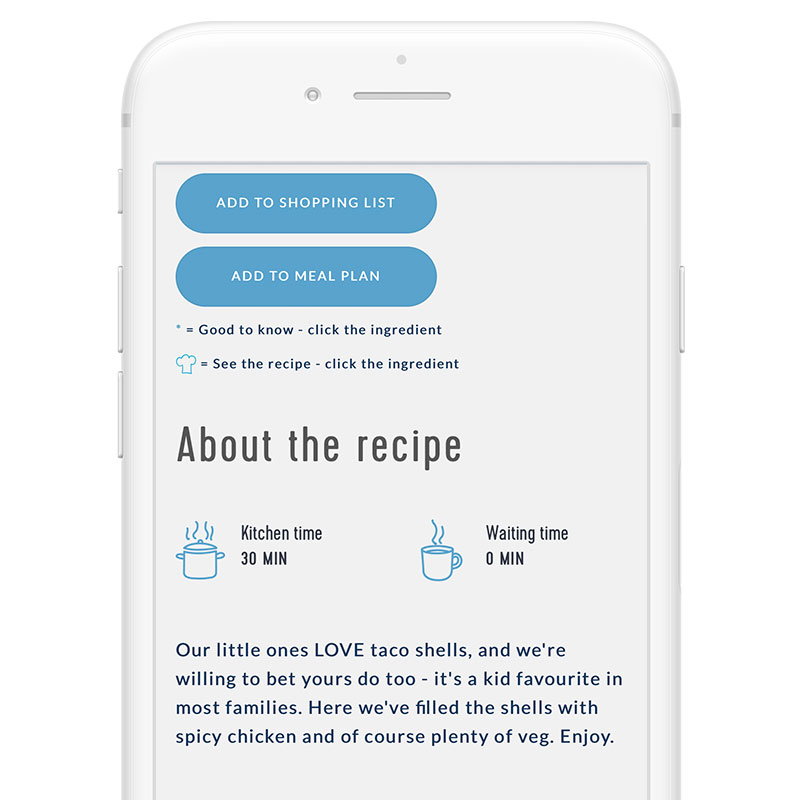 Add recipes to meal plan and shopping list
You can add all recipes to your shopping list or to a specific day in the meal plan.
Just click the buttons below the ingredient list.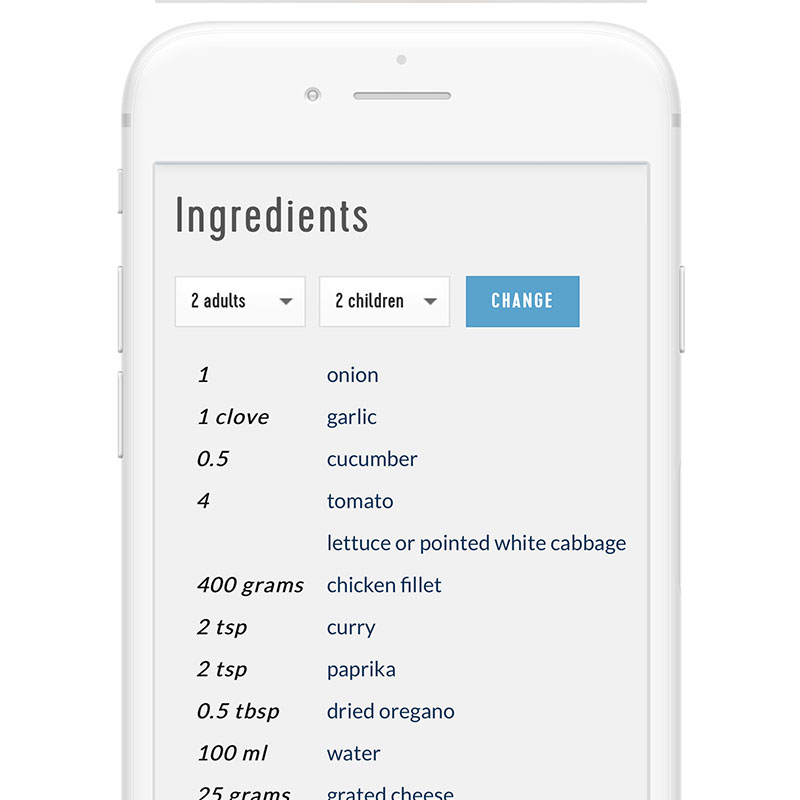 Change serving sizes
All recipes are made for two adults and two children. But you can change serving sizes on all recipes.
If you want to change serving sizes for good – just go to My Mambeno.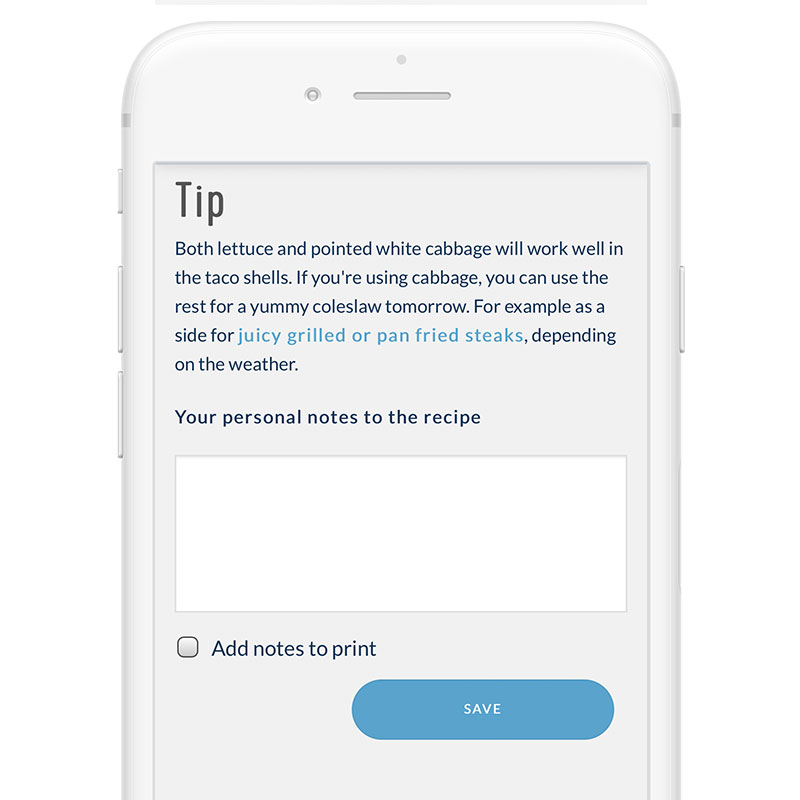 Add notes to recipes
You can add your own personal notes to every single recipe.
You can also choose to add your notes when you print a recipe.