The idea behind Mambeno 
Mambeno was founded by Marlene Landsfeldt, who is a mother of two. As Campaign Manager for one of Denmarks largest media corporations, the everyday life was busy, and the daily brain-wracking in the supermarket aisles too frequent.
And so the family – like so many other families with young children – ended up with the same handful of dishes on the dinner table.
The recipes and meal plans already out there were neither kid-friendly, realistic nor economical to follow with a busy life of full-time jobs, after school activities and playdates.
The dream of a more stress free life

The dream was a service, where you receive a weekly, handy and fully-formed meal plan with family friendly, tasty, easy and accessible dishes. A meal plan where the ingredients are put to use throughout the week, and where everything can be found at a regular supermarket. And if you could even get away with only doing one weekly shop, and could be sure that the kids would get both fish and veg – with a bit of a treat here and there – life would be a bit easier.
Now that dream has become reality!
Marlene quit her job and founded Mambeno with the hope of making life a bit easier for busy families with children. We hope you and your family will like us. And we would love if you would share your thoughts, ideas and feedback – good and bad! – with us. Because you and your family are what matters to us.
We're not happy until you're happy (and full).
Enyoy!
TRY NOW - 30 DAYS FOR FREE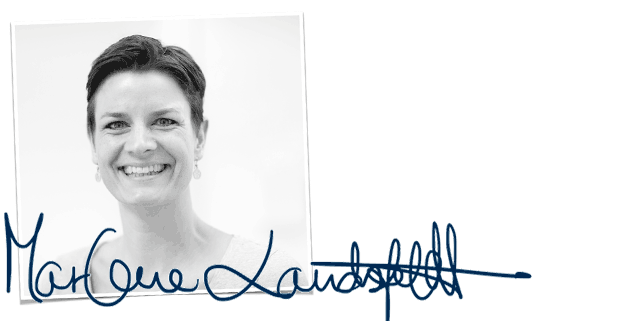 Marlene Landsfeldt
Founder of Mambeno